well nearly top....
thanks to humid holds, not enough sleep and a general feeling of beeing tired and weakness i did not made it through the first crux-move of the "highlander" once again...
so its three weeks since i made i through that move. i feel stronger then when i made it through it, but i somehow just don't get it anymore together when arriving there from the start. that fact slowly starts to be annoying to say at least. 3days before i was up there with just one restday, felt not too strong, but climbed strong: i climbed the rig three times from just two semi-hard moves in and now with 2full restdays - nothing again. well it looks i may just "over-did-it" last time and the specific muscles were still tired....
setting up for the crux-sequence of the "schneehasi"-project at sustenpass
...after failing three times on that f**king crux-move, i rested a bit and went 3m to the left. the
"schneehasi-project"
is still waiting for its FA. i tried that one the last few days last december in really good conditions and in great shape but was not able to finish it up. it felt like hard, may something in the 8B+ area.... it's basically just 4hard moves. so after four weeks now of just doing "power-endurance" on the "highlander-project" i wanted to have a look at my max-power which i was sure was pretty low by now. i tried the single moves of the
"schneehasi"
and they did not feel too bad. i rested again and wanted to go once for the standing-start but just out of a joke went for the sds. to my greatest surprise all the holds seemed at least 50% closer then last fall and i nearly sent it, just failing very close on the last hard move. so i am not totally unfit and that was a GREAT surprise, but on the other hand so typical for me; nice effort, but failing very close....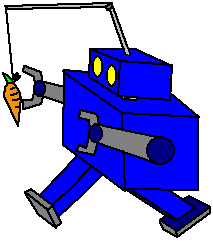 it feels like its turning into another
"catch-the-carrot-scenario"
up there... but hey; the
last carrot i finally picked
and i will pick these two as well. WORD ;)